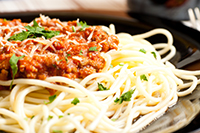 Grocery
Our grocery aisles are stocked with your favorite top quality national brands, as well as new items we know you'll love. You will also find the Our Family© brand, an extensive line of high quality products that are equal to or better than the national brands. Our Family© is a trusted brand that has been around since 1904, making it one of the oldest and most established brands in the country. We back each and every item with our 200% Freshness Guarantee, so you can buy Our Family© products with complete confidence. If you aren't happy with any product, we will gladly replace it with another item from the brand of your choice and refund your money. Your complete satisfaction is our goal.
---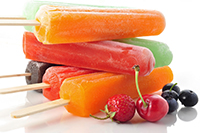 Frozen
If your lifestyle dictates convenience, Vinckier Foods can save your day with delicious and nutritious entrees, dinners, pot pies, and heat–and–eat chicken and fish products. You'll also find family–pleasing choices in pizzas, potato products, ice creams, and frozen desserts.
---
Dairy
Milk, butter, half and half, all types of cheeses, regular and reduced–fat cottage, cream cheese, yogurt; basically anything that comes from a cow you'll find in our cold cases.

But that's just the beginning. Our dairy case is also the place to look for breakfast items like eggs, hash browns, and orange juice. Refrigerated biscuits and cookie dough. Your favorite cool on–the–go snacks, like puddings, gelatins, string cheese and yogurt tubes.